Discover more from Retail Chronicles
Emerging trends in retail and new commerce
Over 1,000 subscribers
Retail Chronicles | 25.05.2020
Emerging trends in retail and new commerce.

Hello, it's Alexandre from Spring Invest, a French investment fund dedicated to RetailTech. Welcome to the new edition of Retail Chronicles, our bi-monthly newsletter about emerging trends in retail and new commerce.
---
🦊 Foxintelligence has released its weekly report on e-commerce with a focus on how Amazon is navigating though the crisis in France. Key takeaways are :
Amazon is losing market shares on French e-commerce (excl. food) as they stand now at 24% (vs. 38% before Covid-19). This is mainly due to the closing of their warehouses and product availability.

Delivery delays are exploding: more than 60% of the products are delivered in 10 days or more (vs. 14% before Covid-19).

Amazon Prime Now is still working well in 'Ile de France" capturing 39% of market share (vs. 26% before Covid-19). Next in line are Auchan (16%), Carrefour (11%), and Monoprix (9%).
---
🎙️ Interesting podcast on "Why COVID-19 Could Reshape DTC Retail" from Retail Brew (available on Soundcloud here). Key takeaways are :
Companies that own their supply chains will have the upper hand.

DTCs will hold off on brick and mortar expansion.

Paid advertising is back.

DTC won't give up on venture capital—but investors will be more selective.

Restaurants may give rise to new CPG brands.

DTC won't move down the market and stay focused on the upper-middle to upper-class.

Customer loyalty will become an even greater priority. 

DTCs still need good PR. But they need to be deliberate about generating it.
---
📰 Great piece of work from The Galion Project on How the Covid-19 has changed the relationship between Founders & Investors (article in French 🥖).
"Nous allons passer d'un monde habitué à ce que les start-up ne gagnent pas d'argent à un monde où il va y avoir une rupture du financement et une concentration du capital sur celles qui auront démontré qu'elles savent gérer la situation avec discipline"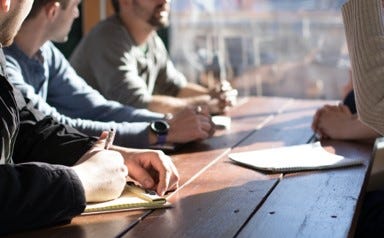 ---
📱 Backmarket is raising 110m€, led by Goldman Sachs.
This may come to you as a surprise knowing the stories of Remade (that filed for bankruptcy protection in September 2019 and was finally bought by Forth Wave Technology in January 2020) and Save (that filed for bankruptcy protection in 2016 and was finally bought by Remade in 2017).
However, these two companies mainly failed for "internal reasons", not because the market was not there*. Save did not manage its cash burn properly and was the victim of numerous thefts (read the full story from the CMO here), while Remade had to deal with its own infrastructure and a complicated operational model requiring large financings (read the full story from the CEO here).
Therefore, the failures of Save and Remade show that the marketplace model was eventually a good choice both in terms of operations and business model and eventually left some room for Backmarket to capture more market share. It now competes mostly against the first mover, Re!Commerce, founded in 2009, and which operates with another different model: sourcing the tech products, using sub-contractors for refurbishment, re-branding them under the brand Re! and then selling online and through a wide distribution network (Auchan, Boulanger, Electro Dépôt, …).
*In 2019, 206.7 million units of refurbished and used smartphones were sold worldwide (+17.6% compared to 2018) and the market is still expected to grow at more than 300 million units by 2023, representing $67bn of market value. Also, knowing that these forecasts were made before Covid-19, we can reasonably expect the coming recession to even boost the need for cheaper tech products.
---
📢 RETAIL INITIATIVE: 40+ retail tech companies are ready to help small businesses with specific discounts. In France, it is close to 100,000 small businesses that have just reopened a few days ago. Together with the new sanitary measures, the reopening comes with new operational challenges like ordering management, new delivery flows, contactless payment… The complete list of startups and offers is available here.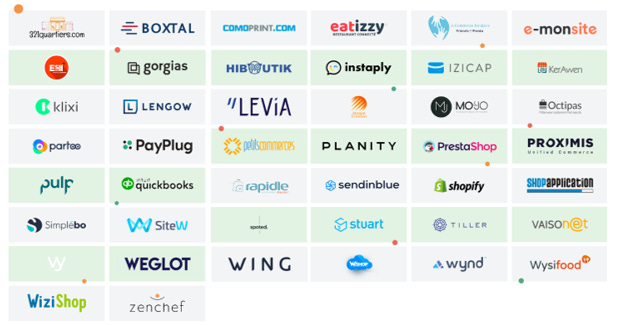 ---
💰 Brookfield launches a $5bn rescue fund for retailers. Retail continues to attract more and more capital. This time, it comes from one of the largest operators of US shopping malls. The focus will be to take noncontrolling stakes in retailers to assist them with their capital needs during this time of "dislocation." The fund will be managed by a former Lazard restructuring banker who will leverage his experience from the 2008 crisis. More on the Financial Times here.
"We are happy to see more capital coming to support the retail transformation and we expect even more to come as we believe there has been no better time for the past decades to invest in this industry."
---
📅 Monday, May 11th. This was THE DAY in France: stores are reopening their doors. McKinsey has written a very interesting essay about how the crisis has changed consumer behaviors but most importantly on what are the "Strategic imperatives to prepare for the next normal", being :
Radically accelerating in-store omnichannel integration: redefine the role of the store, offer omnichannel fulfillment basics, build an omnichannel staff, and enable personalization of in-store touchpoints;

Reimagining store operations to reflect the new reality: reset store cost structure and prepare the workforce for the next normal.
---
📰 Now is the time for RETENTION. For the past 2 months, many people have tried new services, subscriptions, and apps. For most of these startups, customers were cheaper than usual to acquire, so now is the time to double down on retention. To dig further into this topic, here is an excellent read with a focus on why it matters most for the subscription business.
"Retention is a metric that all e-commerce startups are constantly striving to improve, but subscription startups especially so. The economics of a subscription model only works when a company isn't constantly having to spend a ton of marketing money to acquire new customers, to replace the customers who decided to cancel their subscriptions."
---
👍 If you like Retail Chronicles and want to help it grow, please share this newsletter with your colleagues, followers, and friends. If you hate it, then send it to your enemies. Have a great day, and see you soon!
About us
Spring is a French investment fund dedicated to companies that are shaping the future of retail. We invest both in Enablers, B2B companies providing innovative solutions to (e)retailers, and Disrupters creating new models of distribution. Our investment approach relies on strong relationships with 50+ European Retailers in order to provide sales acceleration to our portfolio. We also provide operational support with a dedicated team of Venture Partners working with our portfolio on sales, communication, HR, and internationalization.